So I'm pretty sure all I ever talk about anymore are video games. I've pretty much been playing Gears of War 3 non-stop since it came out (save for the week Batman: Arkham City came out). Plus, next week, Assassin's Creed: Revelations comes out, and for those Call of Duty fans, Modern Warfare 3 hits shelves at midnight tonight.
This got me thinking. What is your favorite game of all time? I'm not asking what game has the best game play, or best story, or was rated the highest. Rather, what was your favorite?
For me, it has to be Ken Griffey, Jr. Major League Baseball for Super Nintendo. It was one of the first sports games I played on a regular basis, and Griffey was always my favorite athlete. I still enjoy it when you bean someone and they shake their fist angrily at you, and the 'roided up superstars like Nick Noheart.
A close second would be Sonic the Hedgehog for Sega Genesis. It was the first Sega game we got (I think it came with the system, actually) and my dad let us play it on the big TV in the living room.
Honorable Mention:
Street Fighter 2 (SNES)
Mario Bros. (NES)
GoldenEye (N64)
MarioKart (N64)
Donkey Kong Country 3 (SNES)
Red Dead Redemption (X360)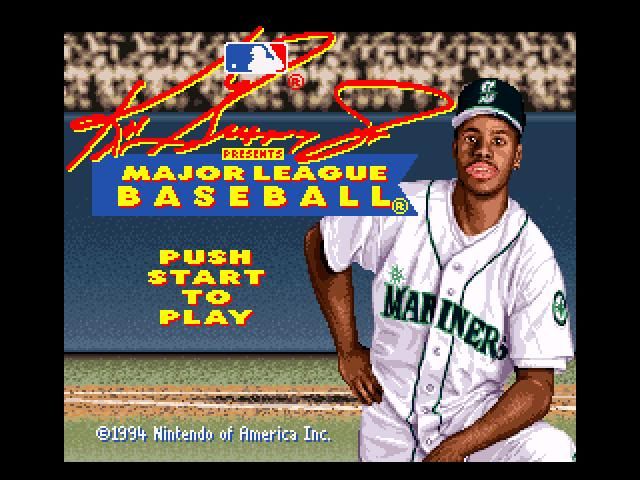 What say you, CougCenterers?