While Cedric Dozier picking Cal over WSU hurt, this class is still full of guys to get excited about. I waited until after Dozier's announcement to post this because he would have been included if he chose WSU. Recruiting, you are a cruel mistress.
So what is a Fave Five? Besides a blatant rip off of Grady's Elite Eight series that is on vacation somewhere with Craig's CougCenter Top 10 Moments, it's also a WWE reference. Any time I can work pro-wrestling references into my work here, I've succeeded. Basically, though, I'm going to detail who are my five favorite players in this class. We talked about grades already, and even recorded a podcast. This is more about who, personally, I'm excited for. This is not a strict list of the highest rated recruits.
Also, at the very end of the post, we're unveiling our plans for the next 24-hours, and I think you're gonna like it ...
KYLE'S FAVE FIVE:
1.) Alex Jackson, WR (5'11, 175, Culver City, CA) [✯✯✯]
2.) Gabriel Marks, WR (5'11, 175, Venice, CA) [✯✯✯✯]
3.) Jeremiah Allison, LB (6'1, 210, Los Angeles, CA) [✯✯✯]
4.) Robert Lewis, WR (5'10, 160, South Gate, CA) [✯✯✯]
5.) Denzell Dotson, OL (6'3, 315, Glendale, AZ) [✯✯✯]
At this point, we've talked about everyone a lot. Everyone should have a fairly good understanding of where the class ranks, and who looks like they'll be major players sooner than later. I talked about Jackson on the podcast, but I just absolutely love everything he does. I'm not sure there's a guy in this class who can make an immediate impact the likes of Marquess Wilson, but if I had to bet money on one player, it'd be Jackson. He's this year's Rahmel Dockery for me. If we get Kenny Lawler, things get a bit interesting, though. Lawler would probably jump ahead of Jackson as my #1 guy in this class.
Marks is the highest rated guy, so conventional wisdom says he has the best chance to shine. While I still really like Marks, I have Jackson rated slightly above him. They're pretty even, so this is certainly no knock on Marks. I just went with my gut on this.
Allison is a guy who probably won't contribute right away on defense, but may help on Special Teams. I certainly like his on field ability, but it's hard for me to not include him with how great he is off the field. What can I say, I'm a sucker for a good Outside the Lines type story about a kid coming from nothing but flourishing and rising above everything. To be honest, a guy like Khalil Pettway rates out higher and will probably be better over his career. I just love Allison, though. No slight intended to Pettway, who you should be excited about as well.
Lewis is basically on this list because Mark will stop talking to me if I don't include him. I love Lewis' speed and cutting ability, and think he'll be a really good player. I just worry about his weight a little. Hopefully he makes friends with the sand pit and bulks up to 145.
Dotson is the guy I've pretty much hitched my wagon to from the get go. I think he's a special offensive lineman, and has the chance to start right out of the gate. I love his mean streak and his blue collar "time to go to work" attitude. I also just think he's a great kid. He probably winds up backing up Taylor Meighen at center while also possibly seeing some time at guard as well, but don't be shocked if he's the starter before the end of the season.
I fully encourage all of you to list your Fave Fives in the comment section. Or you can save it for the 24-hour live Signing Day Chat that will be up later tonight.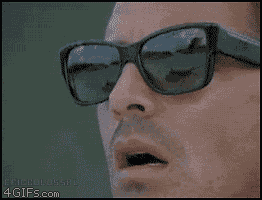 Whoa. A 24-hour live Signing Day Chat? Who is crazy enough to do that? (Yes, I fully expect to talk about infomercials at 3am.)